Small house fire in White Center, no one hurt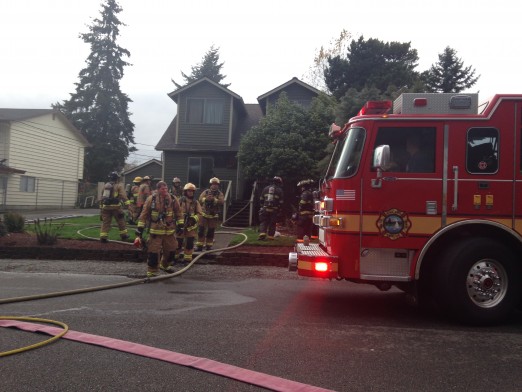 (WCN photo by Patrick Sand)
North Highline firefighters are just wrapping up their work at a house in the 10800 block of 11th SW, where a small fire started in a wall and extended to the ceiling before it was put out. They tell us damage is not major and the home's residents will be able to go back inside soon. Nobody was hurt. The fire's cause has not yet been determined.
You can follow any responses to this entry through the RSS 2.0 feed. Both comments and pings are currently closed.