VOTE! Ballot van at Greenbridge until 5 pm today, 10 am-8 pm on Election Day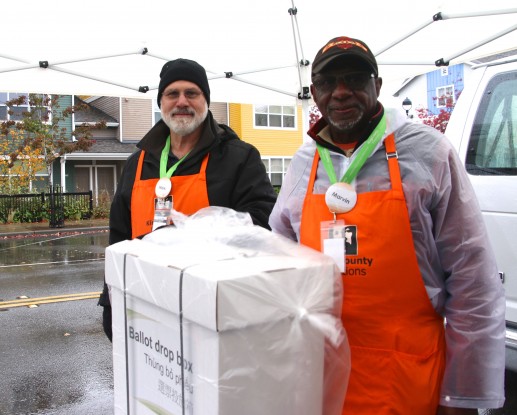 Voted yet? Until 5 pm today, and again 10 am-8 pm tomorrow (Tuesday), you can drop your ballot off, NO POSTAGE REQUIRED, via the King County Elections ballot-dropoff van outside Greenbridge Library, on 8th SW, south of SW Roxbury. We photographed Mark and Marvin there with the van on Saturday.
You can follow any responses to this entry through the RSS 2.0 feed. Both comments and pings are currently closed.