UPDATE: Man dies after shooting; deputies searching for killer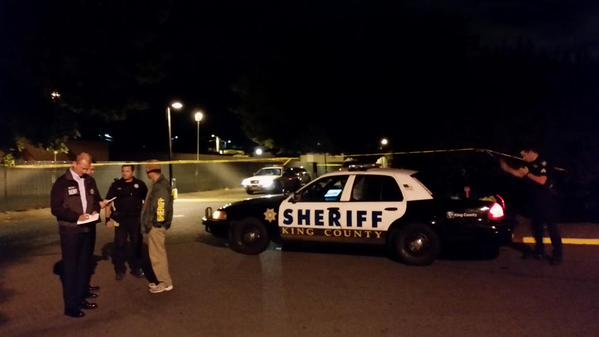 (King County Sheriff's Office photo)
3:56 AM: A 51-year-old man was shot and killed early this morning near 14th SW/SW 106th, according to the King County Sheriff's Office. "It appears he tried to help another person being robbed and was shot," KCSO's media-relations Deputy Stan Seo tweeted. The only description so far: Black male, ski mask, dark hoodie and shorts. Deputies have been searching with K-9 assistance but haven't found anyone so far. If you have any information, please call 911.
9:08 AM: KCSO now says the victim was 51 years old, so we've corrected his age above.
You can follow any responses to this entry through the RSS 2.0 feed. Both comments and pings are currently closed.