White Center Memorial Day 2015: Holiday info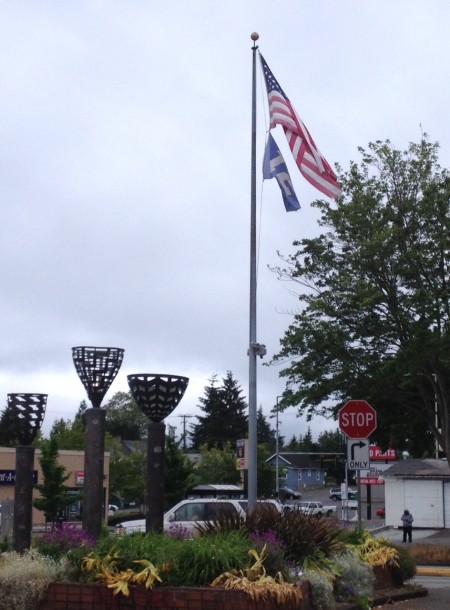 (WCN photo: Veterans' Triangle Park at 16th/Roxbury/Delridge)
Some helpful information for this holiday Monday:
TRANSPORTATION: Metro is on a Sunday schedule … Sound Transit Route 160 also is on a Sunday schedule.
SCHOOLS: Highline Public Schools are closed, as are most if not all independent schools.
LIBRARIES: King County branches are closed today.
U.S. POSTAL SERVICE HOLIDAY … according to the official USPS list.
MEMORIAL DAY CEREMONY AT FOREST LAWN: In West Seattle at 2 pm, all are welcome at Forest Lawn Cemetery for the traditional Memorial Day event with American Legion Post 160 and VFW Post 2713. (6701 30th SW)
You can follow any responses to this entry through the RSS 2.0 feed. Both comments and pings are currently closed.