Tomorrow and Saturday: White Center Library Guild Holiday Bazaar & Book Sale!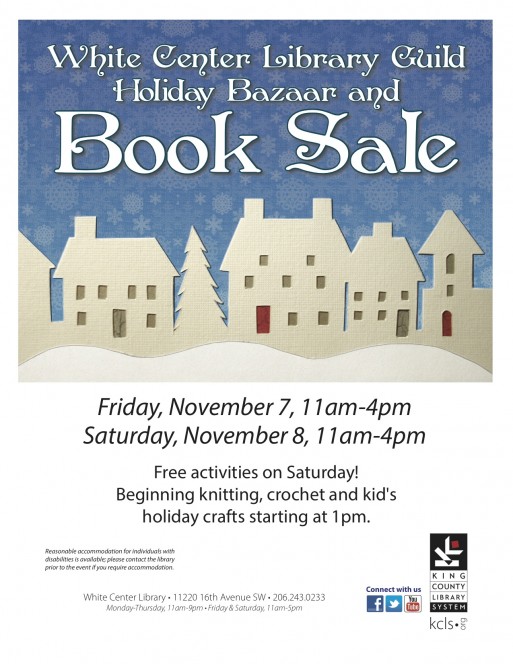 No, it is NOT too soon to think "holidays." White Center Library Guild is having its popular annual bazaar and book sale the next two days – Friday and Saturday – and hopes you will come celebrate – all the details are above.
You can follow any responses to this entry through the RSS 2.0 feed. Both comments and pings are currently closed.