Update – found! Earlier – Have you seen Luna the dog?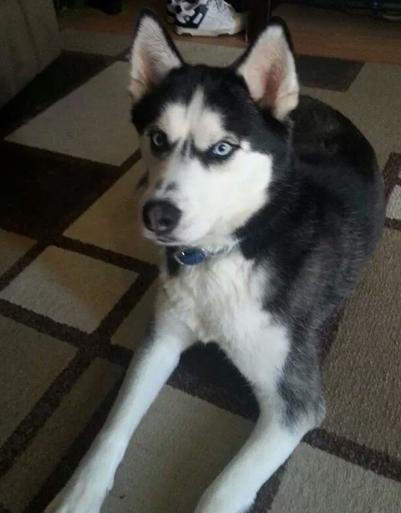 ORIGINAL REPORT: From the inbox:
My name is Rachael and on 10/18/2014 my Siberian Husky, Luna, got out of our yard. We live at the North end of Burien. I am begging everyone to please keep their eye out for her. She has distinctive "snake bite" marks on her muzzle and a dark mask with blue eyes. She is very friendly and was last seen at 10019 Des Moines Memorial Drive, Burien WA 98168. She is federally registered with the ADA (Americans with Disabilities) as a service companion and she is needed and missed. There is a reward for her safe return. Please call Rachael at 775-770-4569 or Cory at 206-683-2112 if she is found or sighted.
THURSDAY UPDATE: King County Sheriff's Office has this short and sweet update via Twitter:
#Sheriff dets return stolen #Husky service #dog Luna to her owner. Taken from #whitecenter Lead det is a #cougar pic.twitter.com/rHLA7gGs2j

— KingCoSheriff (@KingCoSheriff) October 23, 2014
You can follow any responses to this entry through the RSS 2.0 feed. Both comments and pings are currently closed.