White Center scenes: Mount View Elementary's carnival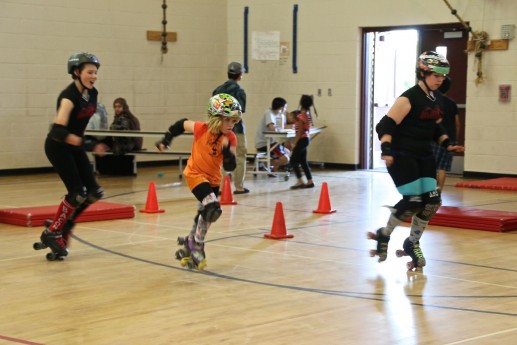 If you didn't make it to Friday's fundraising carnival at Mount View Elementary, you missed more than a chance to play games and support good causes … you missed talented local kids showing their stuff! Above, the Seattle Derby Brats showed off their skills on wheels, and promoted their upcoming weekly camp days in August (one for girls 8-11, one for girls 12-17, more info on both at seattlederbybrats.com). Below, young artists from SANCA – the School of Acrobatics and New Circus Arts: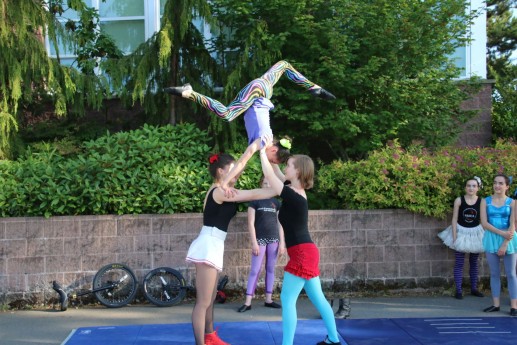 Big crowd was there when we stopped by about midway through the carnival. P.S. June 17th is this year's last day of school – one week from Tuesday.
You can follow any responses to this entry through the RSS 2.0 feed. Both comments and pings are currently closed.