Video: King County Sheriff's Office investigating Top Hat killing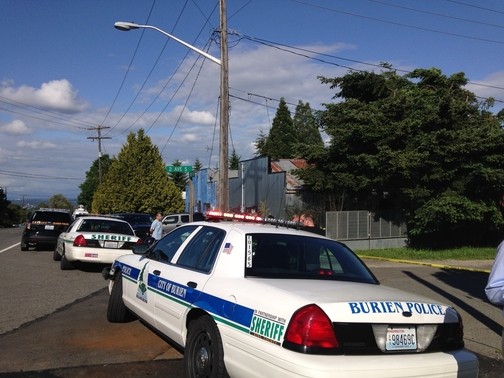 (WCN photos by Patrick Sand)
5:24 PM: A homicide investigation is under way in the 10700 block of Myers Way S. (map) in Top Hat, east of White Center. Discussion monitored via scanner earlier indicated that a shooting suspect was taken into custody in the 10800 block of 8th S. That's all we know so far, but the King County Sheriff's Office's spokesperson Sgt. DB Gates is en route and our crew should have more information soon.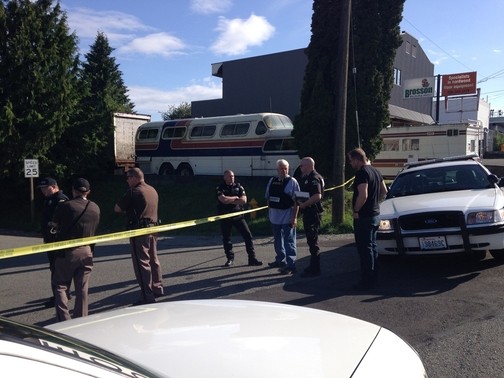 5:57 PM UPDATE: Sgt. Gates told media at the scene that the suspect and victim, both in their 20s, both live in the area where the shooting happened and had been in a dispute over some kind of "property." They are still questioning the suspect; the shooting happened outdoors and the victim's body has not yet been removed from the scene.
7:14 PM: Added video of the full briefing by Sgt. Gates (above).
You can follow any responses to this entry through the RSS 2.0 feed. Both comments and pings are currently closed.