New play equipment for North Shorewood Park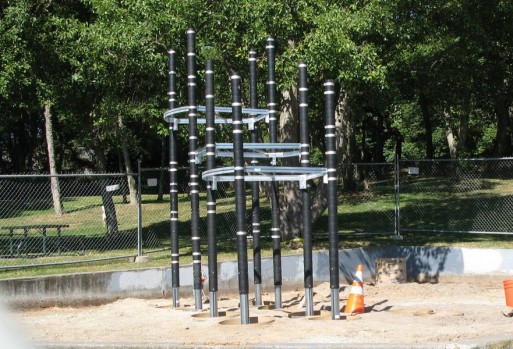 12:28 PM: Thanks to Gill for sharing photos of what's happening this week at North Shorewood Park – new playground equipment! The installation came shortly after the removal of the old equipment: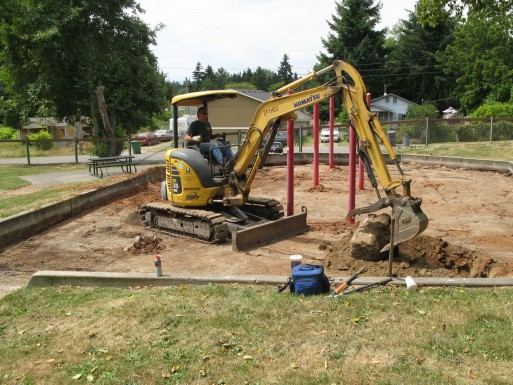 We're checking with King County Parks and will add whatever more we find out.
2:12 PM UPDATE: KC Parks spokesperson Doug Williams tells WCN: "This is a Community Development Block Grant project, officially named the North Shorewood Park Rehabilitation project, in the amount of $117,000. Completion is expected in about mid-August."
You can follow any responses to this entry through the RSS 2.0 feed. Both comments and pings are currently closed.