RatCity ArtCity, July edition: Painting the town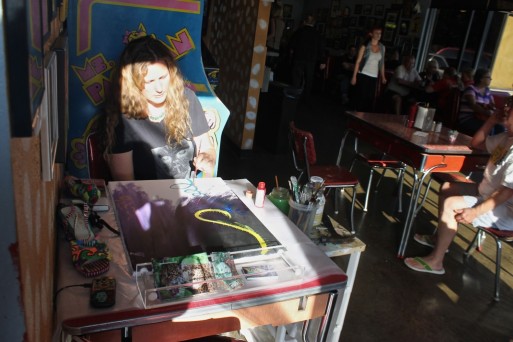 Among the lineup of artists who were painting live during Thursday night's RatCity ArtCity walk – Shannon Kringen, a local legend if you've been in the area for more than a few years. Her long history as an artist includes 15 years as star of her own cable TV show. Now she's focused on off-screen creation. We stopped by to see her appearing as featured artist at Zippy's Giant Burgers.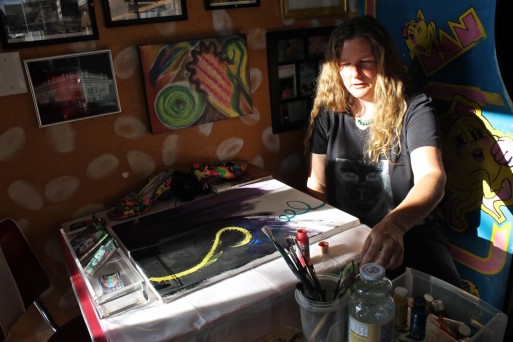 Kringen was one of more than half a dozen artists participating in this edition of the monthly art walk.
You can follow any responses to this entry through the RSS 2.0 feed. Both comments and pings are currently closed.