Rat City Records and Relics: Grand-opening day/night!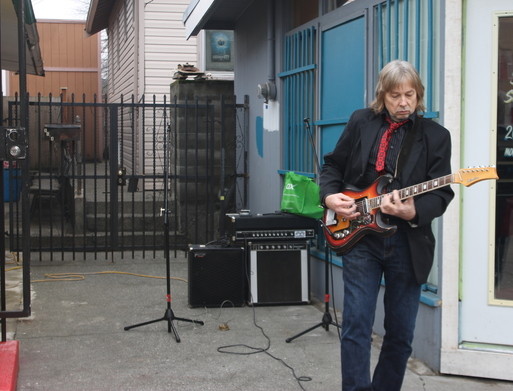 In the heart of downtown White Center, Joe is playing guitar – in honor of a brand-new music store, run by his son: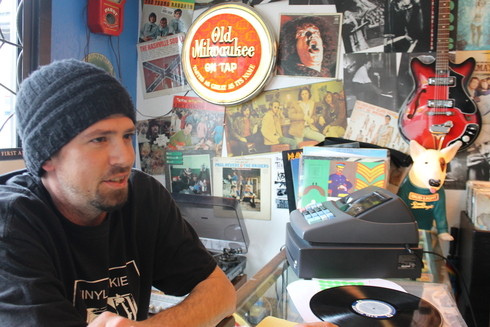 Inside, behind the counter, here's Joe's son Brian, who just opened Rat City Records and Relics today at 9632 16th SW and is having a grand-opening celebration till 9 tonight. As noted in our original report two weeks ago, the relics include music memorabilia and old guitars: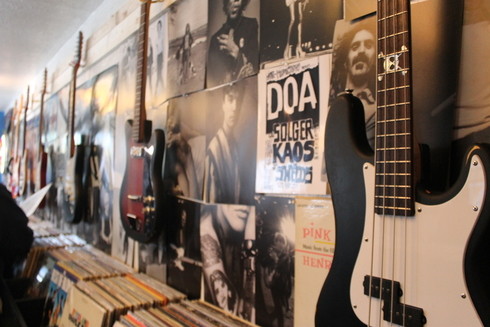 You can find RCRR on Facebook, here.
You can follow any responses to this entry through the RSS 2.0 feed. Both comments and pings are currently closed.