Meat The Live Butcher now open in South Delridge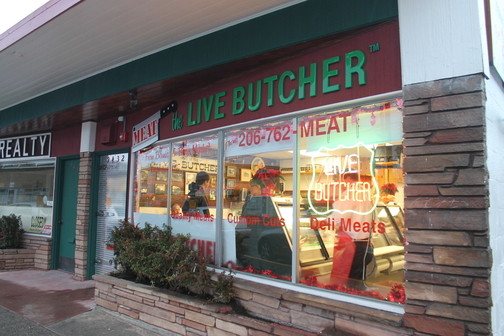 Sunday was opening day for Meat The Live Butcher, the successor to Top Hat's Bernie and Boys, now open and selling meat in South Delridge (9432 16th SW), more than a year and a half after B&B closed (here's WCN coverage from February 2011). We stopped in for a few photos on Sunday afternoon: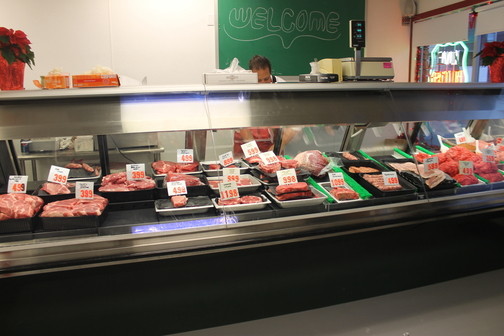 Check out the wall of history: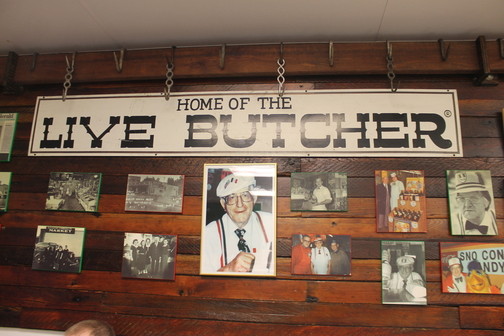 Thanks to Leticia from nearby Café Rozella for the Sunday tip that it was opening day. P.S. You can find MTLB on Facebook by going here.
You can follow any responses to this entry through the RSS 2.0 feed. Both comments and pings are currently closed.