Tribute to murder victim Margaret Ryan dedicated in downtown White Center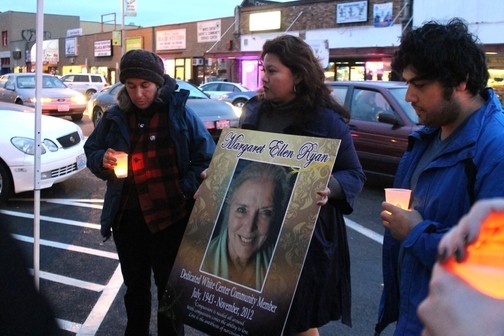 " />
Margaret Ryan was remembered tonight in downtown White Center as a community champion and good friend. Two and a half weeks after Ms. Ryan was murdered, a plaque in her honor was dedicated in the planting area on the southeast corner of 16th and Roxbury, during a candlelight ceremony.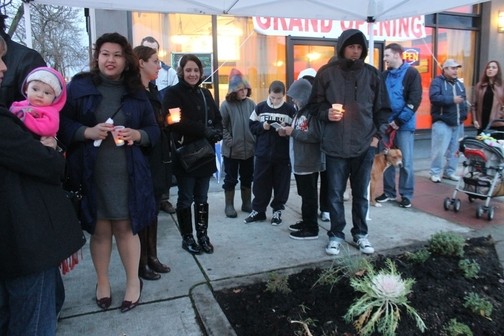 Aileen Sison and Vera Johnson had organized the tribute. They both shared memories, as did others including White Center Chamber of Commerce president Mark Ufkes, and Ms. Ryan's youngest son Patrick Lamb, who said his mom was working to help make connections in the community, and everyone coming together in this way was a sign that she had make connections happen.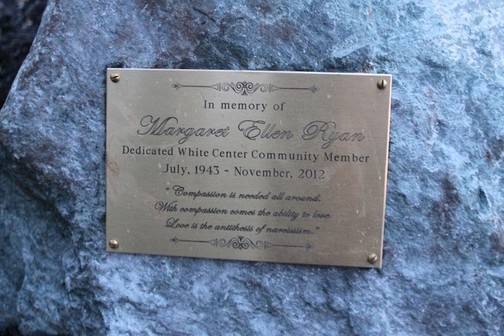 Ms. Ryan's 42-year-old son Brodie Lamb is charged with first-degree murder in her death; he pleaded not guilty at his arraignment this past Thursday.
You can follow any responses to this entry through the RSS 2.0 feed. Both comments and pings are currently closed.