White Center Garden Tour 2012: One stop along the way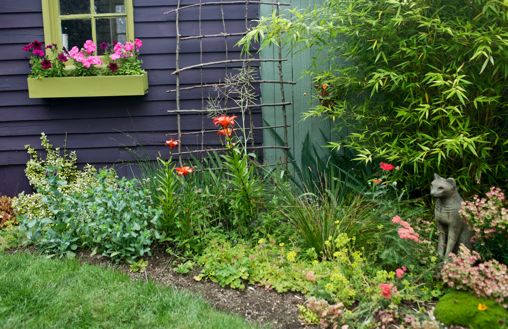 (Photos by Nick Adams for WCN)
This year's White Center Garden Tour is a wrap! Coordinator Vera Johnson of Village Green Perennial Nursery (one of the tour stops) says today's tour participants voted on their favorites, which won prizes as a result, and the one garden photographed for WCN came in first – #7, Russell Hodgkinson and Shelley Poncy's garden in White Center near 17th and 106th.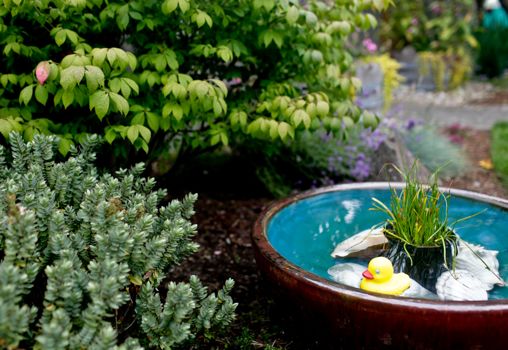 They get a $15 Village Green gift certificate and a 4-pound bag of fertilizer. Here's one more view: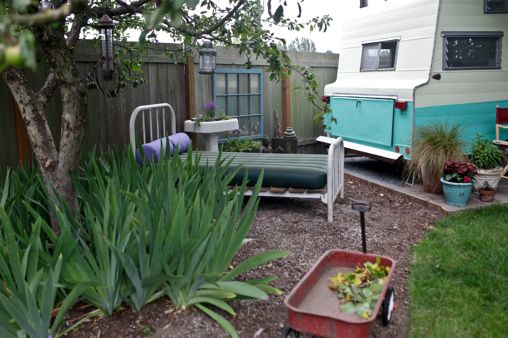 (The vintage trailer, we're told, is a recent addition.) In third place, receiving a $10 gift certificate, was the Barton Street P-Patch; and in second place, with a $15 gift certificate, was garden #6 on the tour map.
You can follow any responses to this entry through the RSS 2.0 feed. Both comments and pings are currently closed.