White Center weekend scene: Accidental geyser near Zippy's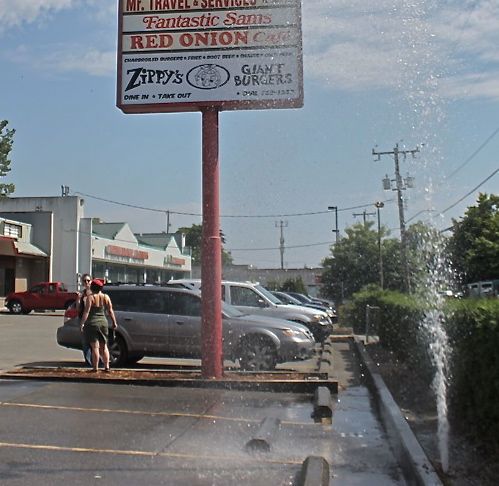 A text alerted us to an unexpected geyser in the Zippy's Giant Burgers parking lot along 14th SW this afternoon … the folks we talked to there said some sort of power problem was involved. But for a while, it was just the thing for a warm summer afternoon … a temporary spray park!
You can follow any responses to this entry through the RSS 2.0 feed. Both comments and pings are currently closed.