Update: It's Bike to Work Day, with 2 White Center stops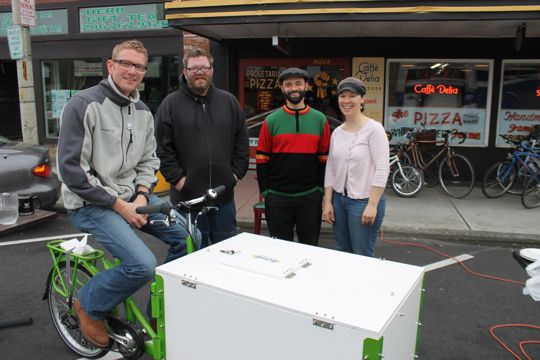 If you haven't left yet – we have a report from the road that while it's cloudy, it's dry! There are two "commute stations" in White Center for Bike to Work Day 2012 – Caffé Delia on 16th and Dubsea Coffee on 8th. Full Tilt Ice Cream's ice-cream bike is part of the festivities at nearby CD. We've got a crew out for photos and will add them later. Bicyclists are welcome to stop by till 9 am.
ADDED 8:19 AM: Adding photos – top, if you don't recognize him out of uniform, it's Storefront Deputy BJ Myers, with Full Tilt's Justin and Caffé Delia's Matt and Delia. Next, a bicycling family that stopped at Caffé D – Alicia, Tom, and daughter Trixie: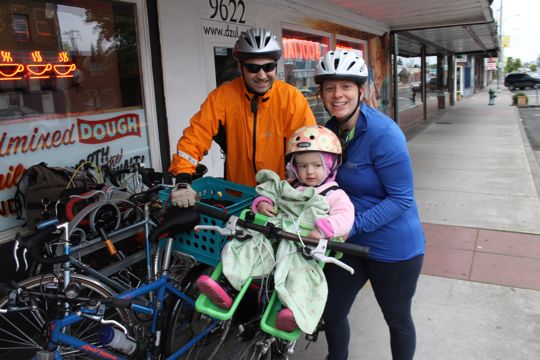 More Bike to Work Day info can be found on the Cascade Bicycle Club's website.
You can follow any responses to this entry through the RSS 2.0 feed. Both comments and pings are currently closed.