White Center represented at Seattle mayor's Town Hall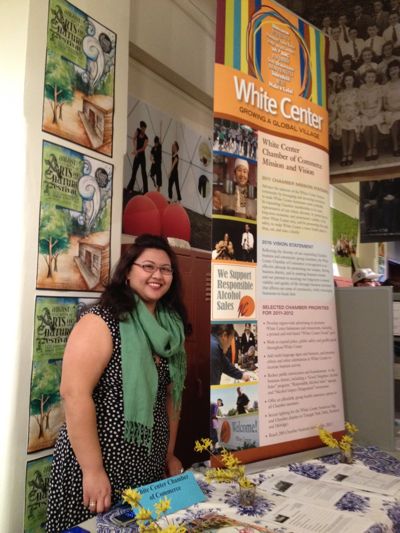 Covering Seattle Mayor Mike McGinn's Town Hall last night in Delridge for partner site West Seattle Blog, we spotted Aileen Sison participating in the community-information fair that preceded the event. She was there to represent the White Center Chamber of Commerce, answering questions and share information about WC; area residents were invited to browse the information fair in the hour before the mayor spoke at Youngstown Cultural Arts Center.
You can follow any responses to this entry through the RSS 2.0 feed. Both comments and pings are currently closed.