Election 2012: Republicans caucus at Evergreen Campus in White Center; statewide results now coming in
Before the night's out, we should know how our state's Republicans voted in today's presidential "straw poll." That was one of two main tasks they faced as they gathered this morning for precinct caucuses all around our state, including White Center, south West Seattle, north Burien and vicinity gathering at the Evergreen Campus. We stopped by about midway through, to get a look at the turnout; 34th District Republicans chair Jim Clingan led the event, and told us about 200 people turned out: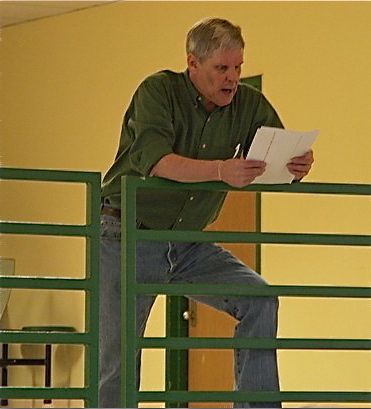 (This photo and next one, courtesy Dick Hurley)
Campaign signs were low key .. we saw a few Ron Paul signs on a table outside, and someone carrying others out of the main room – but there were some cheery touches: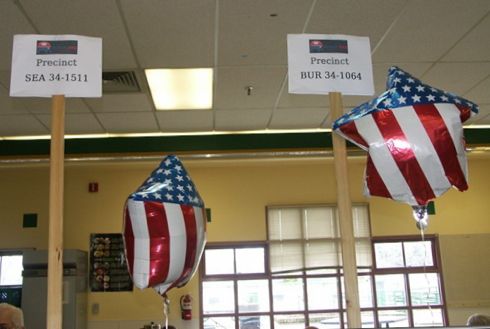 As we write this, the results are starting to come in – you can follow them on the Washington State Republican Party's Tumblr site.
You can follow any responses to this entry through the RSS 2.0 feed. Both comments and pings are currently closed.