Video: Crowd cheers 2nd annual White Center tree lighting
Why did Santa cross the road? To get to the 2nd annual White Center tree-lighting ceremony! Here's the end of the multilingual countdown, as the lights go on around Veterans' Triangle Park at 16th/Roxbury:
It was just last year that a longrunning effort to get power to the mini-park finally succeeded in time for the first tree-lighting ceremony (as reported here last December). This year's tree arrived on Friday (here's our coverae of its arrival). Tonight, it was all about holiday cheer, with an extra meaning to that word, as Evergreen High School cheerleaders distributed candy canes: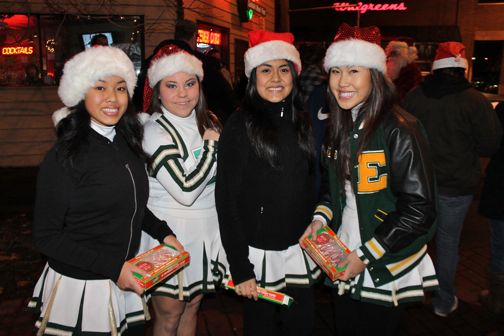 And of course, there was caroling:
As we headed out of sight, you could almost hear, "Merry Christmas to all, and to all a good Sunday night!"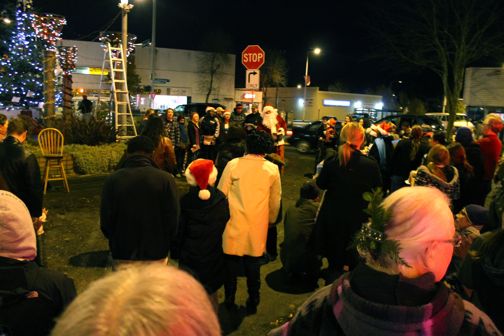 You can follow any responses to this entry through the RSS 2.0 feed. Both comments and pings are currently closed.