Anybody missing a dog? This one's been found
Out of the inbox: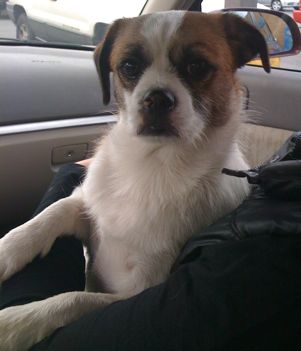 This dog was found in a White Center parking lot this afternoon around 3:30 pm. Chris says it was taken to a vet, but had no microchip, and it was wearing no collar. Yours? Or know whose it is? Contact Chris at 253-334-5654.
UPDATE: Reunited!
You can follow any responses to this entry through the RSS 2.0 feed. Both comments and pings are currently closed.