Uncle Mike's Superlicious BBQ closed (temporarily) after kitchen fire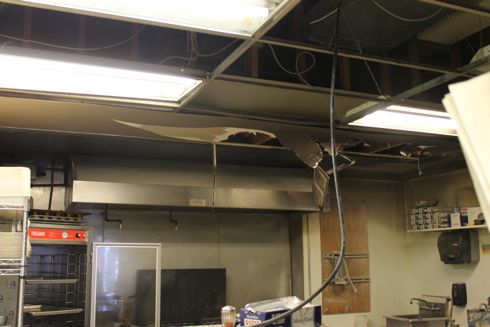 We went over to Uncle Mike's Superlicious BBQ in White Center after finding out via the restaurant's Facebook page that they are closed temporarily because of a small fire. Co-owner "Uncle Mike" Gordon explained a grease fire broke out in their smoker; he had it mostly put out even before the North Highline Fire Department crew arrived – but since it's the weekend, they won't really know before Monday what they need to do for repairs and replacement, so they don't know how long they'll be closed. Mike and his spouse/business partner Elizabeth Gordon want you to know nobody was hurt – they're OK, and their dining room is undamaged: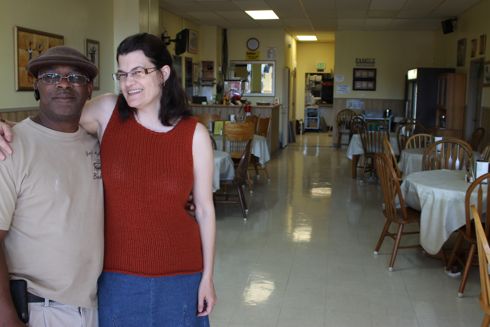 The restaurant at 9640 16th SW has drawn rave reviews – not just for its barbecue, but for other menu items like fried chicken and vegetarian options – since its opening almost a year ago.
You can follow any responses to this entry through the RSS 2.0 feed. Both comments and pings are currently closed.