PHOTOS: White Center Jubilee Days Street Fair, day 1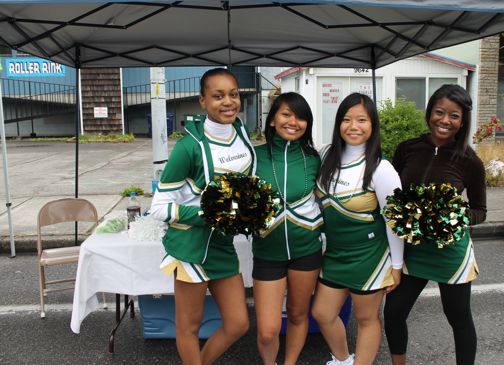 (Photos by Patrick Sand for WCN)
Lots of great people to see (and meet, if you don't know them already) at the White Center Jubilee Days Street Fair along 17th SW – like the Evergreen Cheer team members, there with a fundraiser, and big smiles! Despite the sun-clouds-sun-clouds weather, we saw lots of smiles – North Highline Unincorporated Area Council members Jessica Stoneback and president Barb Dobkin were at the NHUAC booth when we stopped: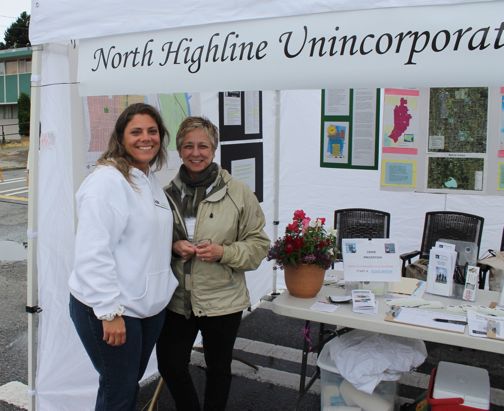 Just a few booths to the north, you'll find White Center Community Development Association team members, making sure you know all about the big White Center Promise celebration, 4-6:30 pm next Friday: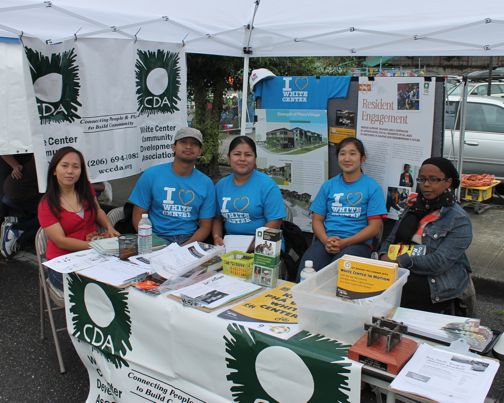 At the White Center Food Bank booth, you can get your photo taken with a classic motorcycle, for a donation: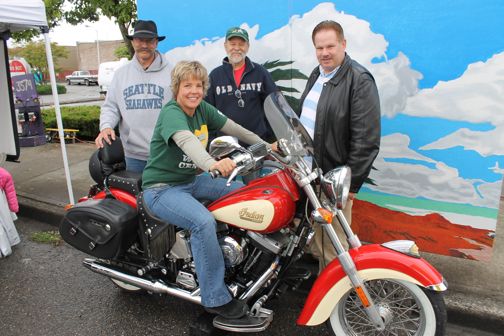 At the 34th District Democrats' booth, they'll sign you up to vote:
Businesses are on hand too – including Alaska USA Credit Union, visiting from nearby Westwood Village: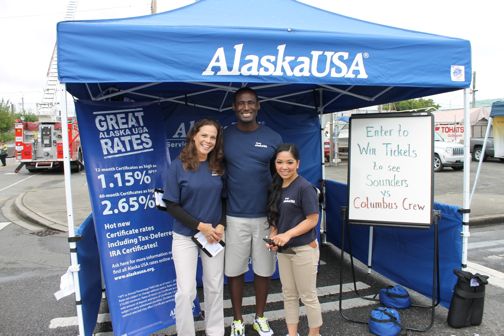 And vehicles to admire, like the North Highline Fire District's ladder truck: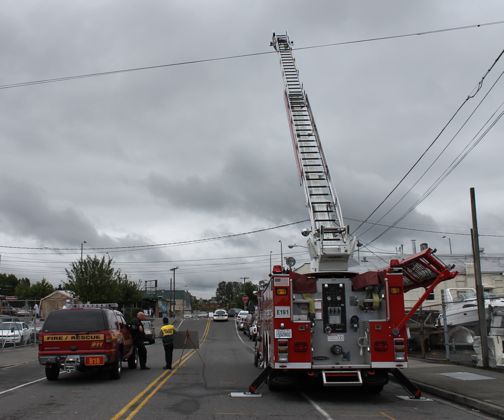 Plus the cars at the Jubilee Days Show 'n' Shine: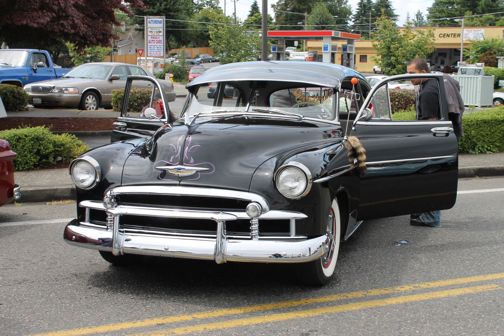 And that barely scratches the surface.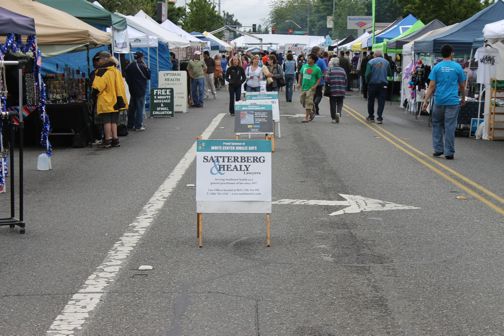 Live music, food, oh – and vendors – need to keep your head and neck warm in this crazy weather?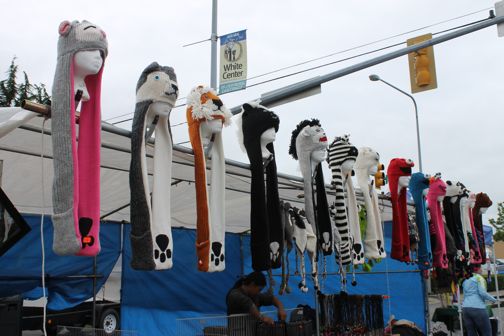 Then there's the White Center Art Walk tonight, the carnival over at Steve Cox Memorial Park … All the Jubilee Days info you could possibly want is on the official website.
You can follow any responses to this entry through the RSS 2.0 feed. Both comments and pings are currently closed.