White Center Jubilee Days: Carnival, night 1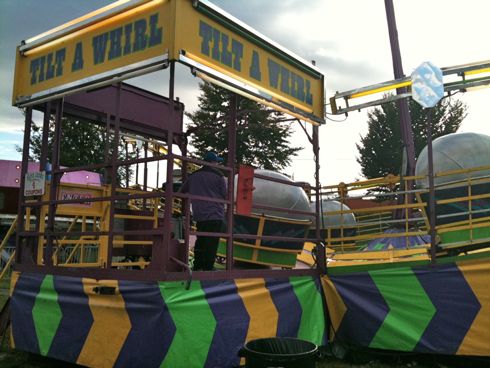 Early this evening, we strolled through the White Center Jubilee Days carnival, to see the sights – classic rides as always, like the Tilt-A-Whirl, above, and the Zipper: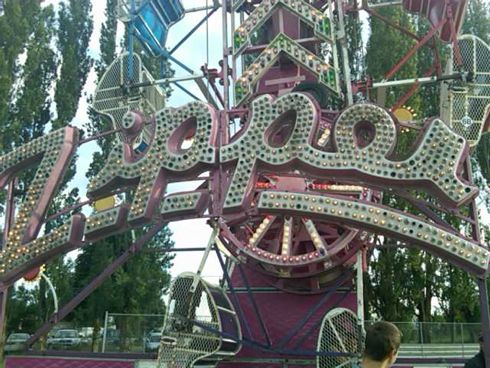 The poster lists tonight's end time as simply "closing." So before, during, after the fireworks (500 shells at dusk!), look for the bright lights, loud music, and classic fair/festival/carnival food at Steve Cox Memorial Park.
You can follow any responses to this entry through the RSS 2.0 feed. Both comments and pings are currently closed.