More holiday fun in White Center this weekend: Festivus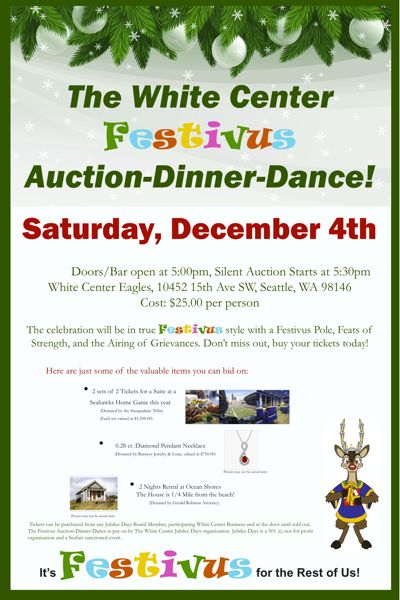 If you remember "Seinfeld" – or maybe even if you don't – you know about the spoofy holiday "Festivus, for the rest of us." This Saturday in White Center, you can join in a Festivus celebration for real – an auction, dinner, and dance, 5 pm at White Center Eagles, 10452 15th SW. See the official flyer on Facebook, where you can RSVP through the page for White Center Jubilee Days, which benefits from this Saturday's celebration.
Tags: Festivus
You can follow any responses to this entry through the RSS 2.0 feed. Both comments and pings are currently closed.