Lost dog: Have you seen BB?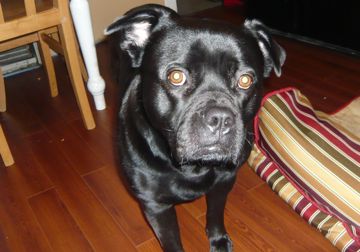 A White Center family is looking for that dog – here's the story:
On feb 1, 2010 I arrived home from work and found my back door kicked open,nothing missing but my dog! She is part chow chow, part pit bull. She has very light brown eyes and black spots on her tongue. Her name is BB and she is very well cared for and loved. We live behind Holy Family in White Center.
If found please contact 206-436-9015
Tags: lost dog, white center
You can follow any responses to this entry through the RSS 2.0 feed. Both comments and pings are currently closed.