Georgetown Call for Artists
Call for Artists – Artopia
Artopia Seattle is a grassroots celebration of emerging and established artists and communities. The event focuses on a wide rage of artistic disciplines including: sculpture, industrial design, performance (music, dance, fire, bicycles, motorcycles, carnival street performance, etc.), graffiti, illustration, comic art, painting, photography, graphic design, multimedia and multidisciplinary art, short film & video, tattoo art. No idea is too crazy for Georgetown.

If you are an artist working in one of these areas please fill out the form linked below.
Deadline: May 15, 2009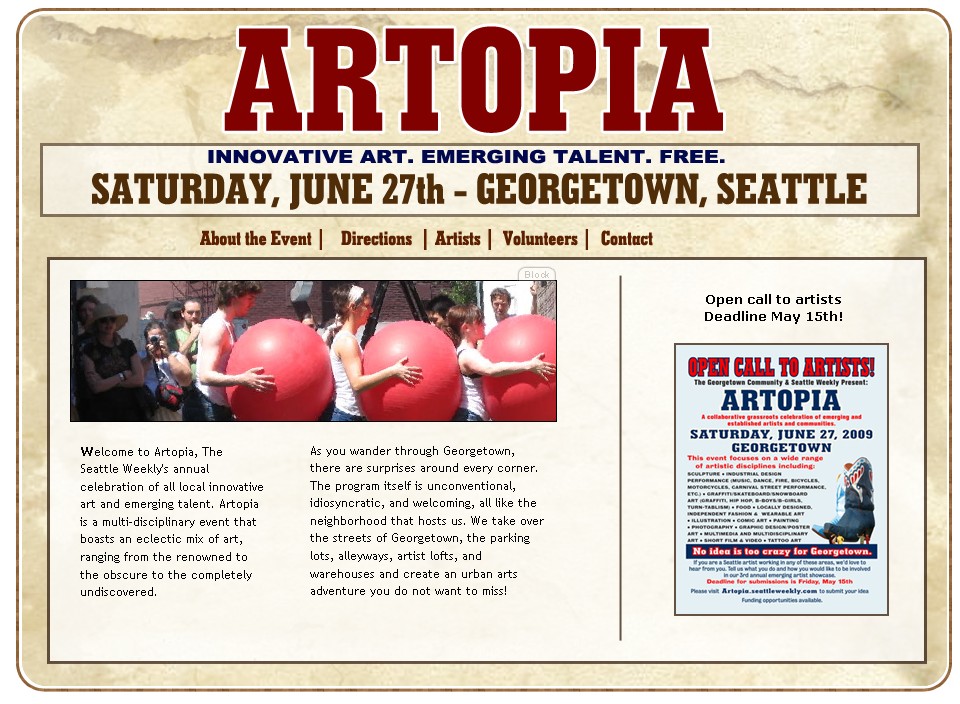 Tags: Georgetown
You can follow any responses to this entry through the RSS 2.0 feed. Both comments and pings are currently closed.