This weekend: White Center Cambodian New Year celebration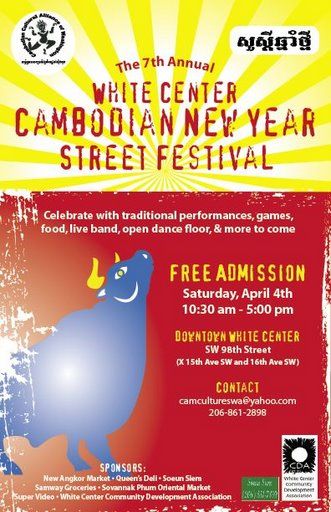 Thanks to Ron Angeles, Delridge Neighborhood Services Center coordinator for the city of Seattle, for circulating that flyer so we could share it with you here!
Tags: Cambodian New Year
You can follow any responses to this entry through the RSS 2.0 feed. Both comments and pings are currently closed.