White Center-based WestSide Baby celebrates a milestone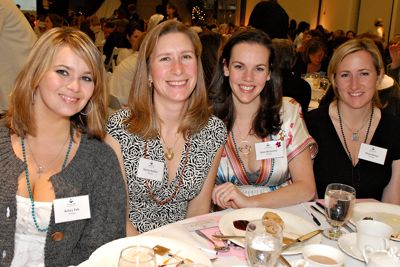 That's just one of the cheery groups that joined in the WestSide Baby annual fundraising Valentine Tea this past weekend at South Seattle Community College. As reported earlier this afternoon on partner site West Seattle Blog (see the story here), the event made WestSide Baby history – the first sellout crowd, and the biggest total ever: more than $70,000. Even if you didn't make it to the tea, you can help WestSide Baby any time – just go here.
Tags: WestSide Baby
You can follow any responses to this entry through the RSS 2.0 feed. Both comments and pings are currently closed.