Brazilian Music this Friday (8/29) at 7 p.m. at Cafe Rozella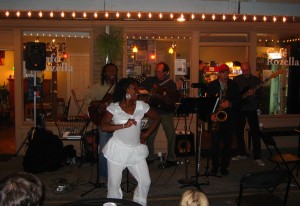 Brazilian musical performer Eduardo Mendonca and his group will perfrom at Cafe Rozella this Friday at 7 p.m. Mendonca is a fire-cracker of a performer who always brings the house down. Admission is free and the place is kid-friendly.
You can follow any responses to this entry through the RSS 2.0 feed. Both comments and pings are currently closed.