The old Lou's Burgers site
Just drove by and found that the burger stand is now becoming a Pho joint and a Little Caesar's. I have no idea when they are opening, I will try and find out more Monday.
.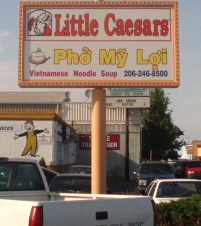 Tags: Lou's Burgers, white center
You can follow any responses to this entry through the RSS 2.0 feed. Both comments and pings are currently closed.