HOLIDAY FREEBIE: Free burgers at Li'l Woody's on Labor Day
The burger mini-chain with a White Center outpost is offering you a free burger next Monday: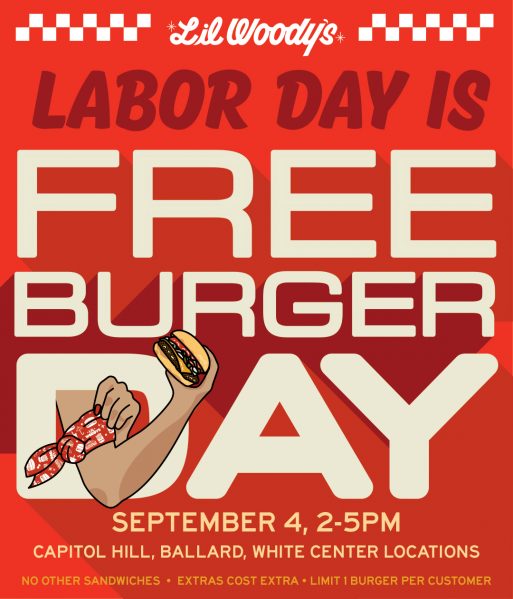 It'll be 2-5 pm on September 4th, with these ground (beef) rules:
*No other sandwiches
*Extras cost extra
*Limit 1 burger per customer
*Online and phone orders will be off during this time
Li'l Woody's is right next to Beer Star on the southwest corner of 16th and 98th.
You can follow any responses to this entry through the RSS 2.0 feed. Both comments and pings are currently closed.