Pho White Center temporarily closed for public-health violations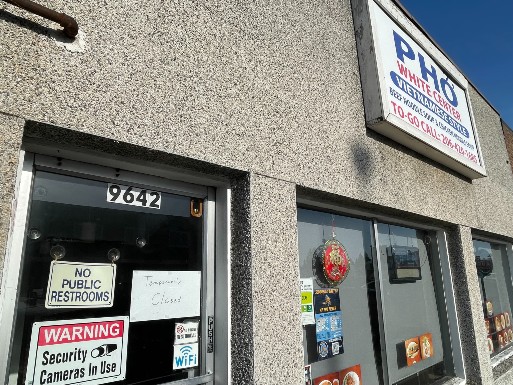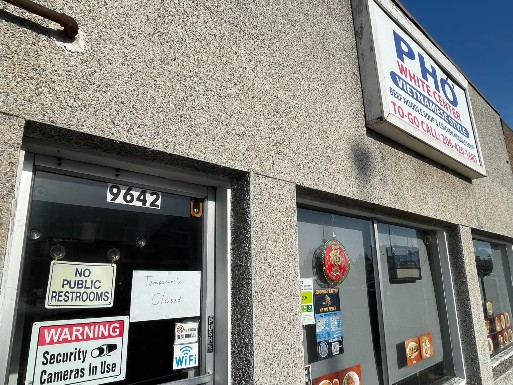 The sign on Pho White Center's door at 9642 16th SW simply says "temporarily closed," hours after Public Health – Seattle & King County announced it had shut down the restaurant for violations:
Pho White Center at 9642 16th Ave SW, Seattle, WA 98106
Closed: May 1, 2023 at 5:30 pm

Reasons:
-Permit suspended due to repeat critical violations including:
-No designated Person-in-Charge of food safety
-Inaccessible handwash station
-Improper cooling of foods
-Holding foods at room temperature
-Inadequate procedures for holding foods at room temperature

Status: Closed
A check of the Public Health inspection database showed Pho White Center most recently had an "okay" rating.
You can follow any responses to this entry through the RSS 2.0 feed. Both comments and pings are currently closed.