SATURDAY: White Center Santacon multi-venue party to raise money for WestSide Baby
Saturday (December 11th) from 2 pm on into the night, it's the first-ever White Center Santacon, to enjoy local businesses and raise money for WestSide Baby. It's a two-part party – 2-5 pm, free family activities at some businesses, then a food/bar crawl starting at 5, requiring a $20 wristband (benefiting WS Baby) to get in on the deals. Buy your wristband here. The map and other info is below: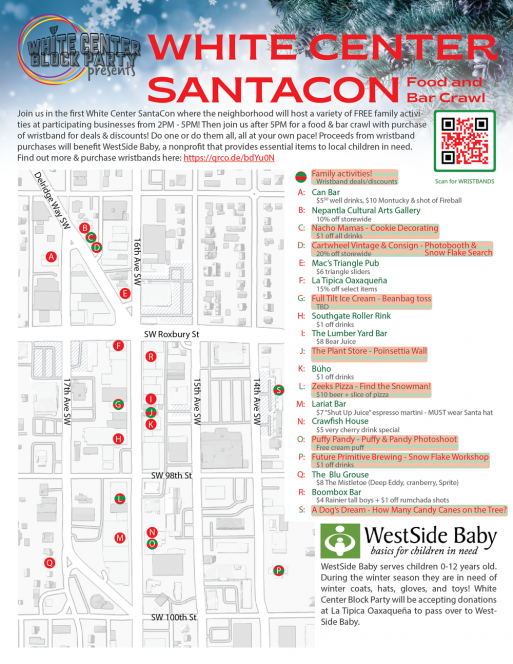 See a larger version on the White Center Block Party website.
You can follow any responses to this entry through the RSS 2.0 feed. Both comments and pings are currently closed.