White Center Food Bank throws early 'goodbye' party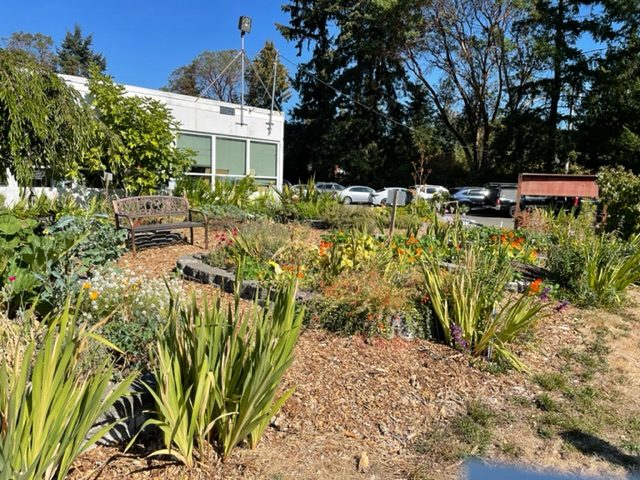 The garden at the White Center Food Bank's longtime location (8th/108th) got a shout-out today as the WCFB threw a party to say goodbye to the site – even though they don't expect to have to leave until early next year (they wanted to have the outdoor celebration before fall weather arrived, we're told). The party also amplified the WCFB capital campaign to raise money for their new headquarters: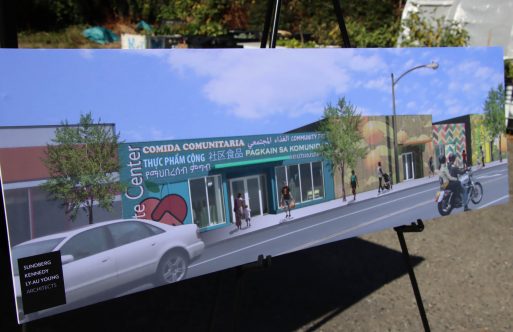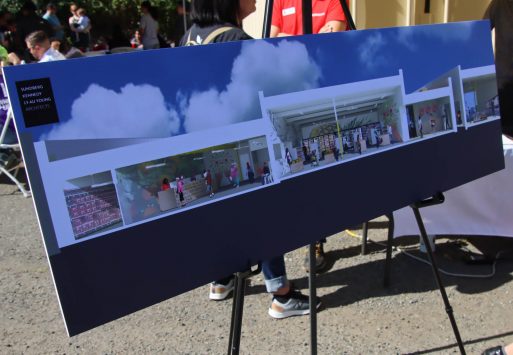 Those renderings were on display to show what the WCFB hopes to do in its new downtown White Center location. So far it's raised a third of its $6 million goal. Getting the rest of the way there will be a community effort – and community was at the heart of today's celebration: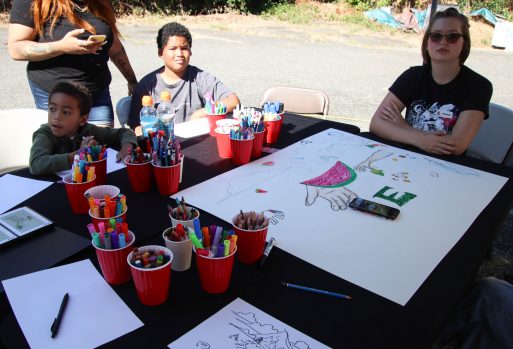 Young artists laid the groundwork for a new mural. And performances underscored the many facets of White Center: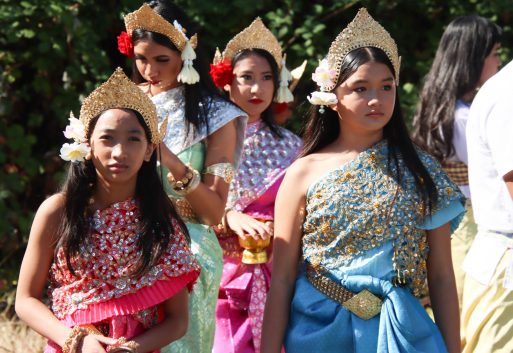 Dancers from the Khmer Amarak Dance Troupe were to perform a Blessing Dance. Meantime, guests at the celebration enjoyed food from banh mi to tacos: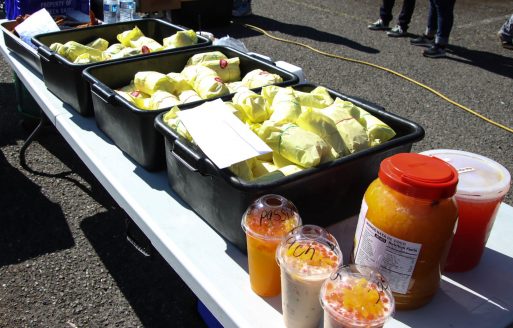 After all, WCFB's Jefferson Rose said cheerily from the stage, "we're about food." And they're hoping the new headquarters will keep the community fed for decades to come.
You can follow any responses to this entry through the RSS 2.0 feed. Both comments and pings are currently closed.