ROAD WORK FOLLOWUP: 15th SW reopened at Roxbury
Last week, Metro sent conflicting messages about the status of 15th SW at Roxbury, but now it's official: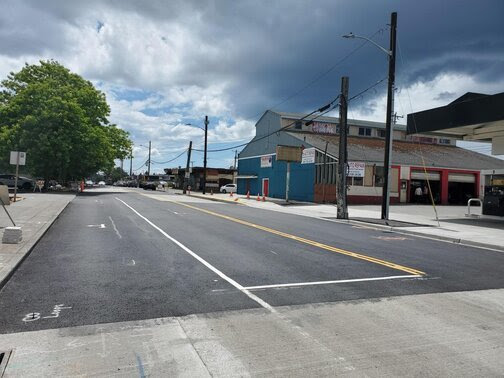 The intersection has reopened completely, according to the latest RapidRide H Line update sent by Metro. And if you have questions about other work zones, here's a perfect chance to ask:
Join us for our next virtual construction office hours on June 23, 2022, from 5 p.m. to 6 p.m. on ZOOM
We hope you'll join us on Zoom to learn more about the project and ask questions! These are informal events; we welcome you to come and go as you please.

How to join the meeting:

To join online: Launch Zoom meeting (Meeting ID: 867 4154 5962)
To join by phone: 1-253-215-8782 (Find your local number here)
To request interpretation services for these virtual events, please contact us before the meeting via phone, at 206-257-3079, or email us at rapidride@kingcounty.gov
You can follow any responses to this entry through the RSS 2.0 feed. Both comments and pings are currently closed.