FRIDAY: White Center Promise at Greenbridge Plaza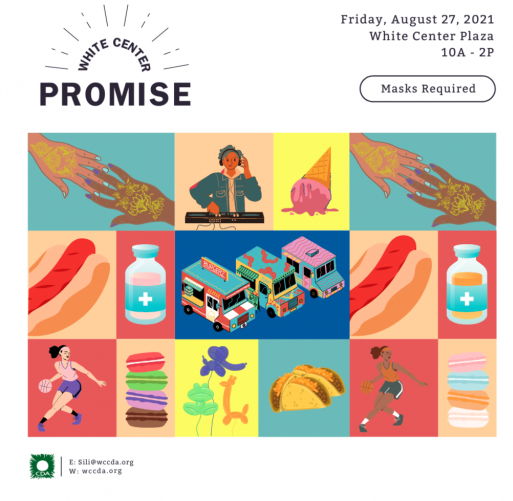 Summer's ending, school starts soon, and a traditional celebration of both is coming up this week: White Center Community Development Association presents the annual White Center Promise celebration at Greenbridge Plaza, 10 am-2 pm Friday (August 27th). The plan is for "music, dancing, food, raffles, and many more activities." As is the recommendation from health authorities regarding crowded outdoor activities, you're asked to wear a face covering.
You can follow any responses to this entry through the RSS 2.0 feed. Both comments and pings are currently closed.