SATURDAY: Peace Peloton bicycle ride to White Center
Beautiful weather for a bike ride – and the next Peace Peloton ride will take you from Columbia City to White Center on Saturday!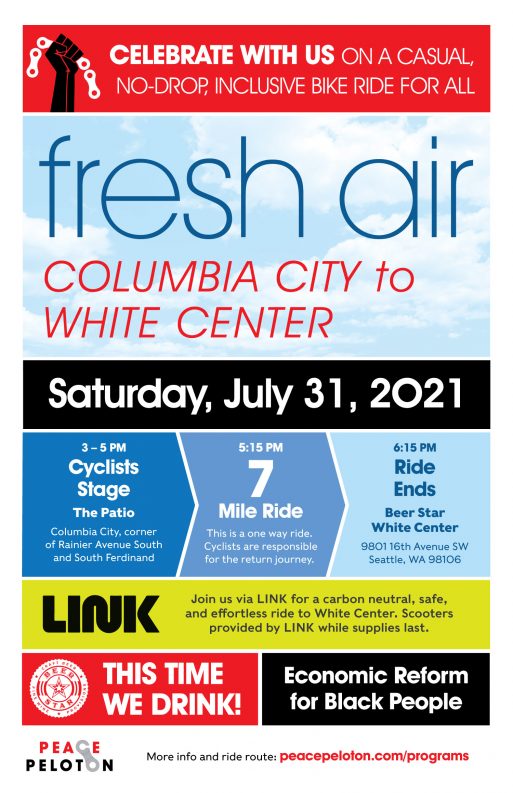 You can follow any responses to this entry through the RSS 2.0 feed. Both comments and pings are currently closed.