WHITE CENTER WEATHER: Snow, the first wave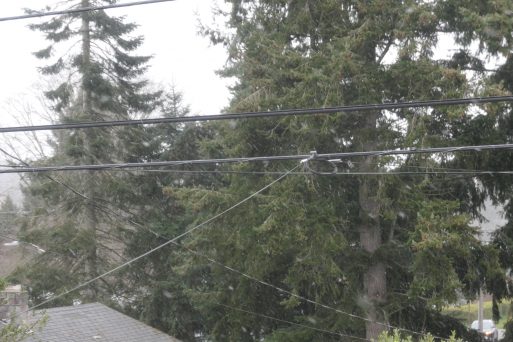 Thanks to Gill for the photo as the first wave of snow arrived in White Center. It started as flurries and then intensified to a light but steady snowfall for the past hour or so – the Winter Storm Watch alert isn't officiqlly in effect until Friday afternoon, though, and that's when the serious snow is expected.
You can follow any responses to this entry through the RSS 2.0 feed. Both comments and pings are currently closed.