CRIME WATCH: About the 17th SW/SW 107th SWAT raid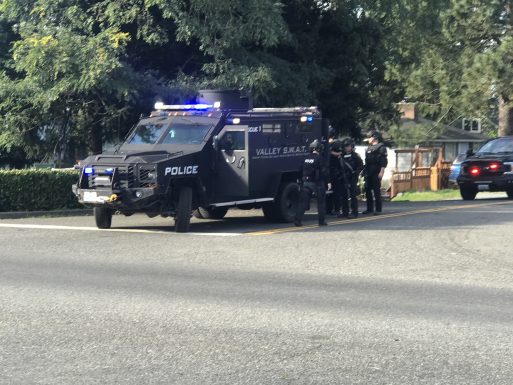 Thanks for all the tips. We got to this scene at 17th SW and SW 107th, just west of the mini-mart, just as the SWAT operation was wrapping up. Some research revealed that it wasn't a King County Sheriff's Office operation – it was led by Renton PD. They weren't able to provide us information immediately – but we just got some from KCSO's Major Jeffrey Flohr, speaking at the North Highline Town Hall that we're covering right now. He said the operation was indeed in partnership with Renton PD – it started with officers pulling over a car last night and finding 10 pounds of meth, leading to warrants being served today, including this one.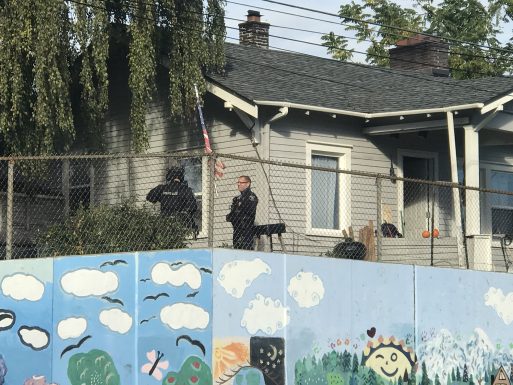 Maj. Flohr said several people were taken into custody today at locations including this one, and that drugs and money were seized.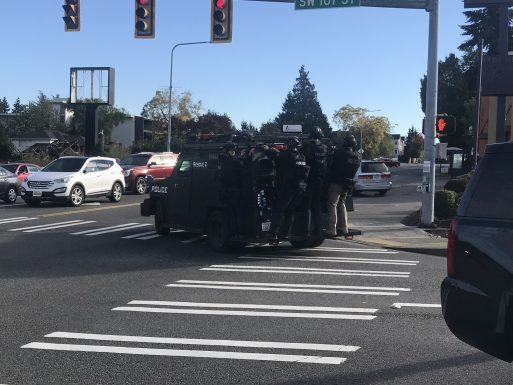 We're hoping for additional info from Renton PD tomorrow.
You can follow any responses to this entry through the RSS 2.0 feed. Both comments and pings are currently closed.