YOU'RE INVITED! First Responders Appreciation Dinner planned at White Center Eagles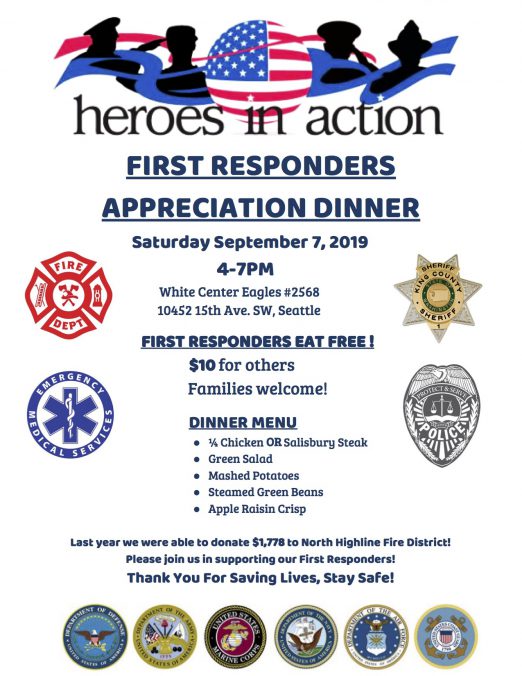 From the White Center Eagles:
The White Center Eagles #2568 (10452 15th Ave. SW) is having its 3rd Annual First Responders Appreciation Dinner Saturday, September 7, starting at 4 PM.

The purpose of this dinner is to meet and thank those who unselfishly give of themselves to help us in emergency situations. We consider a first responder as anyone who has served or is currently serving as a fire fighter, medic, sheriff's deputy, police officer, or in the Army, Marine Corps, Coast Guard, Navy or Air Force. If you want to show your appreciation to those who help our community when we need it most, please come. If you are a 1st responder, please come so we can say thank you and bring your family!
You can follow any responses to this entry through the RSS 2.0 feed. Both comments and pings are currently closed.