LUNCH AND LEARN: Equity in Education Coalition invites you to its next White Center event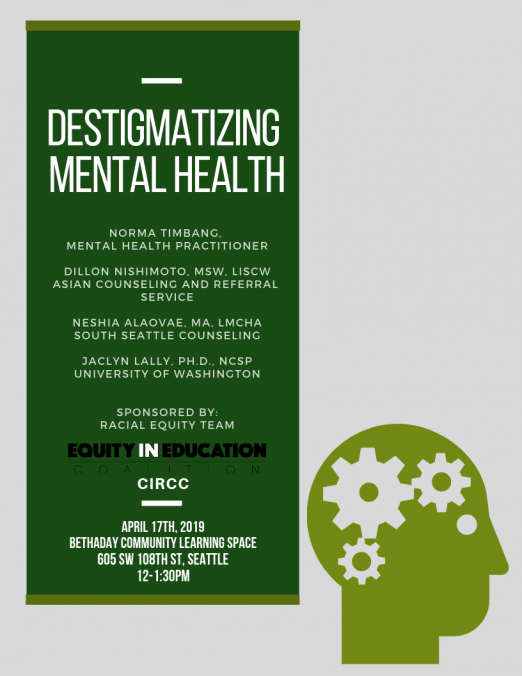 The Equity in Education Coalition is resuming Lunch and Learn events at Bethaday Community Learning Space in White Center with this event, "Destigmatizing Mental Health," on Wednesday, April 17th. All are welcome – RSVP's are requested; go here.
You can follow any responses to this entry through the RSS 2.0 feed. Both comments and pings are currently closed.