White Center business note: Northmart partners with U-Haul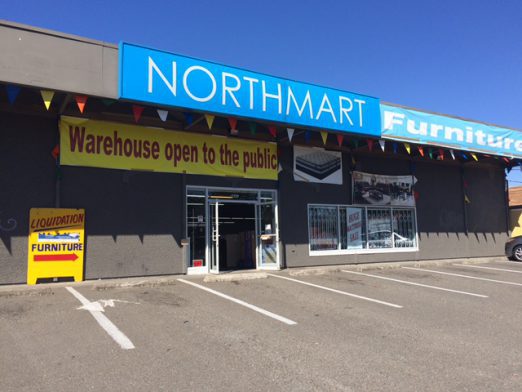 (Photo courtesy U-Haul and Northmart)
U-Haul sent this announcement that Northmart (9841 15th SW) is now offering its products and services:
U-Haul Company of Washington is pleased to announce that Northmart Furniture has signed on as a U-Haul® neighborhood dealer to serve the Seattle community.

Northmart Furniture at 9841 15th Ave. SW will offer U-Haul trucks, towing equipment, moving supplies, and in-store pickup for boxes.

The arrival of U-Haul Truck Share 24/7 is revolutionizing the moving industry through its more convenient, more secure way to pick up and return a truck. U-Haul live verification technology allows rental transactions to be carried out entirely on a smartphone at any hour – day or night. There are no membership fees. Simply visit uhaul.com to create an online account.

Normal business hours are 11:30 a.m.-7 p.m. Monday-Saturday and 11:30 a.m.-5 p.m. Sunday. Reserve U-Haul products at this dealer location by calling 206-686-2641 or visiting (this webpage) today.

Northmart Furniture owner Hussin Safi is proud to team with the industry leader in do-it-yourself moving and self-storage to better meet the demands of King County.

U-Haul and Northmart Furniture are striving to benefit the environment through sustainability initiatives. Truck sharing is a core U-Haul sustainability business practice that allows individuals to access a fleet of trucks that is larger than what they could access on an individual basis.

Every U-Haul truck placed in a community helps keep 19 personally owned large-capacity vehicles, pickups, SUVs and vans off the road. Fewer vehicles means less traffic congestion, less pollution, less fuel burned and cleaner air.
It's been almost five years since Northmart opened on the south side of downtown White Center.
You can follow any responses to this entry through the RSS 2.0 feed. Both comments and pings are currently closed.