About those temporary cameras in downtown White Center: Traffic studies for RapidRide H Line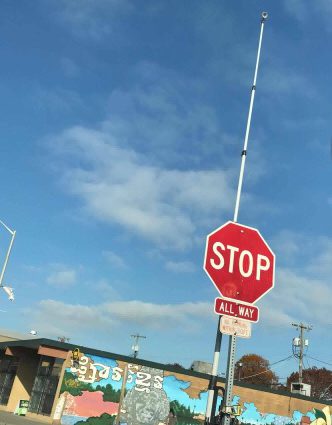 Several people have asked us about those temporary cameras installed in downtown White Center – the photo above is from Jesse. We recognized them as the type used for traffic-data collection, but the question was – who is collecting the data? So we started with the King County Department of Transportation, and it turns out we guessed correctly. The studies are for the upcoming conversion of Metro Route 120 into the RapidRide H Line:
It is vital to thoroughly assess any routes as Metro plans for service. Street cameras in the vicinity of 98th and 16th in White Center are there to assess traffic data for the upcoming expansion of the Rapid Ride H Line. King County Metro will alert the public to participate in surveys on the new line, most likely by mid-November.
We should get word of that survey sometime after Veterans Day. Meantime, KCDOT explains that the cameras are being used "for a variety of assessments: Speed and reliability, difficult turns, traffic flow, etc." The H Line conversion is currently expected to happen in 2020.
You can follow any responses to this entry through the RSS 2.0 feed. Both comments and pings are currently closed.