MYERS WAY: Camp Second Chance Community Advisory Committee meets Sunday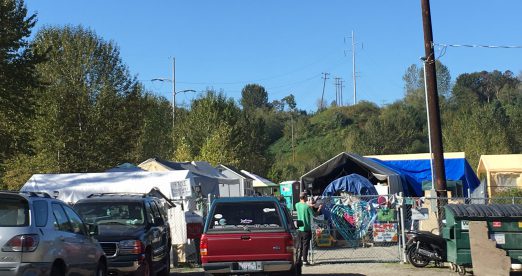 For the first time since the Low-Income Housing Institute (LIHI) has taken over as the operator of Seattle-sanctioned Camp Second Chance on Myers Way, the camp's Community Advisory Committee will meet this Sunday. The public is welcome at the meeting, 2 pm at Arrowhead Gardens; we confirmed the time/date today with LIHI rep Josh Castle. Conditions on Myers Way outside the camp also tend to come up at the committee meetings, and Seattle Police have swept both sides of the street recently – on the west side, to create a walkway to and from transit facilities at AG, on the east side, to enforce parking regulations, according to what SPD Southwest Precinct Operations Lt. Ron Smith told the Highland Park Action Committee this past Wednesday night.
You can follow any responses to this entry through the RSS 2.0 feed. Both comments and pings are currently closed.