VIDEO: North Highline concerns, questions, and answers @ King County Community Service Area 'town hall'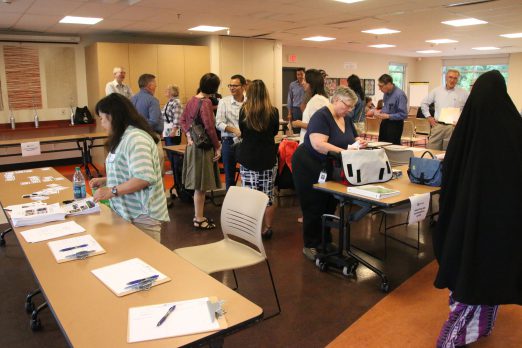 1:06 AM: In case you wanted to go to Wednesday night's "town hall" for North Highline, part of the King County Community Service Area program, but couldn't – we recorded the presentations and Q/A. It was held at Seola Gardens.
Of the three top-billed county officials mentioned in previews, King County Council Chair Joe McDermott – who represents our area on the council – and Deputy County Executive Rhonda Berry were there; Sheriff John Urquhart was not – his chief of technical services (including 911) Patti Cole-Tindall was there instead. Many other county officials there, including County Assessor John Arthur Wilson, County Transportation Department Director Harold Taniguchi, County Parks Director Kevin Brown, and more – you will see all the introductions at the start of our video, which runs an hour and a half and is unedited. Alan Painter, manager of the Community Service Area program, facilitated.
7:33 AM: One attendee, community advocate Gill Loring, tells WCN that a participating county official talked with him afterward to correct something she had said – Karen Freeman from the county executive's staff said that local businesses are not required to have garbage pickup, but later acknowledged that's inaccurate – they are.
You can follow any responses to this entry through the RSS 2.0 feed. Both comments and pings are currently closed.