FRIDAY: White Center Library Guild plant sale
Just two days away!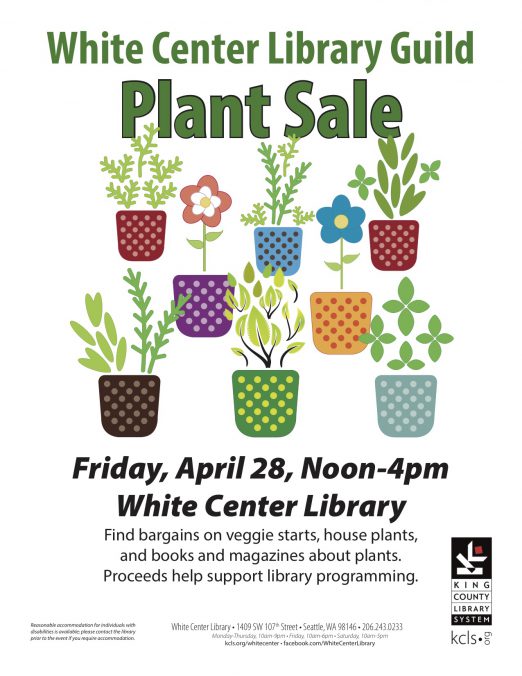 Friday afternoon, be at the White Center Library (1409 SW 107th) to support the guild and get your gardening season into gear!
You can follow any responses to this entry through the RSS 2.0 feed. Both comments and pings are currently closed.