VIDEO: Almost 400 at White Center 5K 2017 in Saturday sunshine
(WCN video and photos by Patrick Sand)
Perfect setting for this year's White Center 5K, a sunny Saturday morning. Organizers told us at least 370 people were signed up, between preregistration and same-day signups. This year's theme was again a celebration of superheroes, and many costumed participants joined in: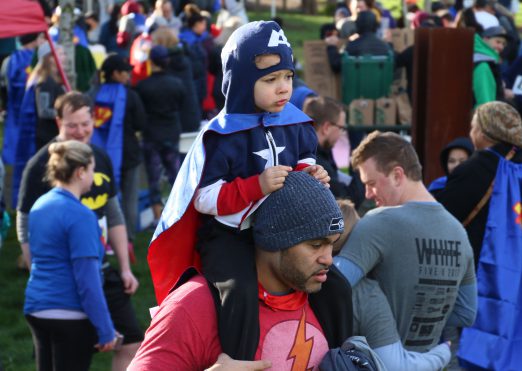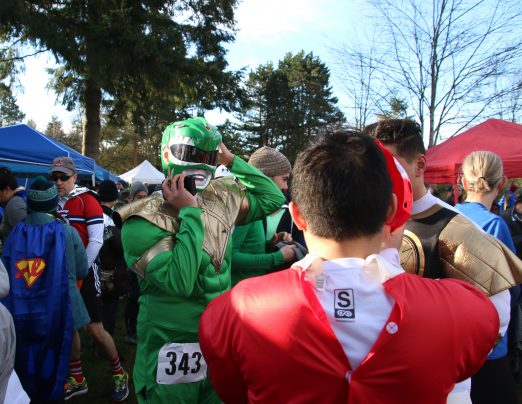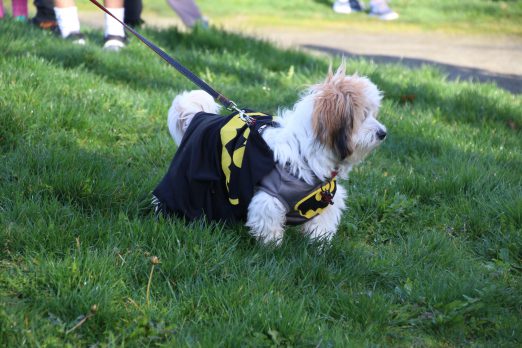 We also caught some of the runners passing by the north side of White Center Heights Elementary:
The White Center 5K is on! Superhero theme. Be careful on east WC streets – orange cones mark the route. pic.twitter.com/fF9VL6vRZi

— White Center Now (@whitecenternow) March 25, 2017
As noted here, proceeds benefit three White Center nonprofits. According to the results posted online, first finisher was 27-year-old Samuel Bradley-Kelly, just under 17:57 … first female finisher was 48-year-old Jen Hiner, just under 24:05.
You can follow any responses to this entry through the RSS 2.0 feed. Both comments and pings are currently closed.