UPDATE: Fire takes out portable toilet at Steve Cox Memorial Park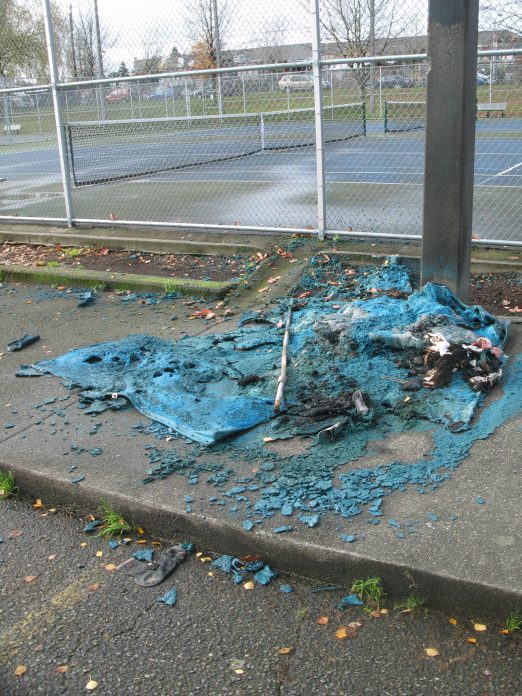 12:59 PM: Thanks to Gill for the photo and report – he says this is all that's left of a portable toilet by the Steve Cox Memorial Park tennis courts, after a fire last night. He talked with a King County Parks staffer who said no one was hurt. We have a message out to Parks to find out more, including whether it will be replaced.
1:30 PM: Parks spokesperson Doug Williams tells us, "A KCSO deputy was in the park when the fire occurred, so we had emergency responders there in short order. Not sure if it was arson, or if someone was smoking in it. We've seen evidence of that before. We're expecting to have the burnt sani-can replaced by early next week. Until then, there's one sani-can available to park users by the stadium."
You can follow any responses to this entry through the RSS 2.0 feed. Both comments and pings are currently closed.