White Center restaurants: Bok a Bok's quarter-ton day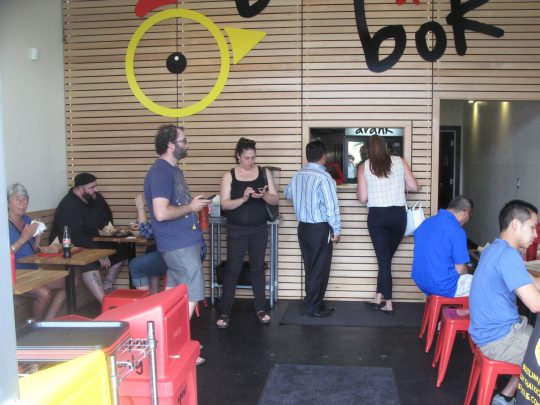 Thanks to Gill for the photo from Bok a Bok Fried Chicken's first day in White Center; he reports that the line was already to the front door, and tables full, by early afternoon. Bok a Bok says it was out of chicken by early evening, running through a quarter-ton (500 pounds if you're division-challenged), but ready to start frying again at 11 am tomorrow.
You can follow any responses to this entry through the RSS 2.0 feed. Both comments and pings are currently closed.