VOTE! Ballot van is at Greenbridge until 5 pm today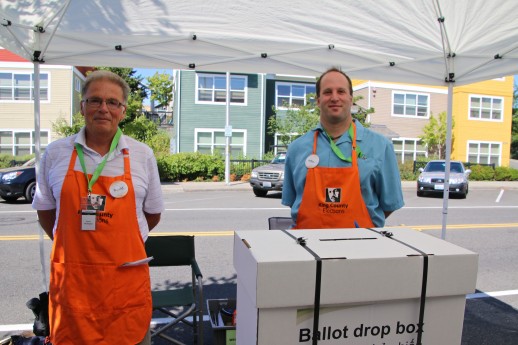 Quick reminder – if you haven't voted yet, do it! And get your ballot over to David and Jeffrey with the King County Elections ballot-dropoff van, which is at Greenbridge today until 5 pm (again Monday 10-5 and Tuesday 10-8), on 8th SW south of Roxbury.
You can follow any responses to this entry through the RSS 2.0 feed. Both comments and pings are currently closed.